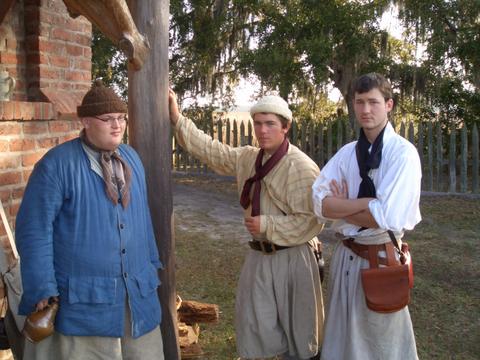 (L to R) Adam, Calen, and David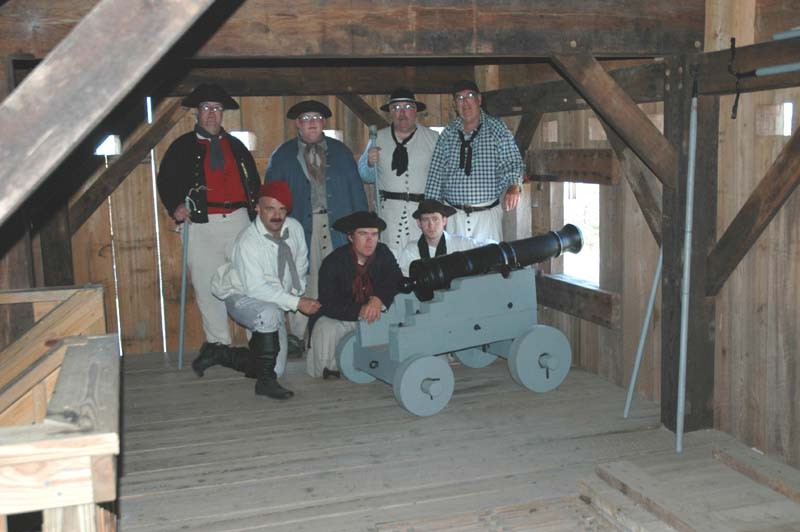 Fish-Broth Society at SOTS 2006 (Tony deserted before the pictures)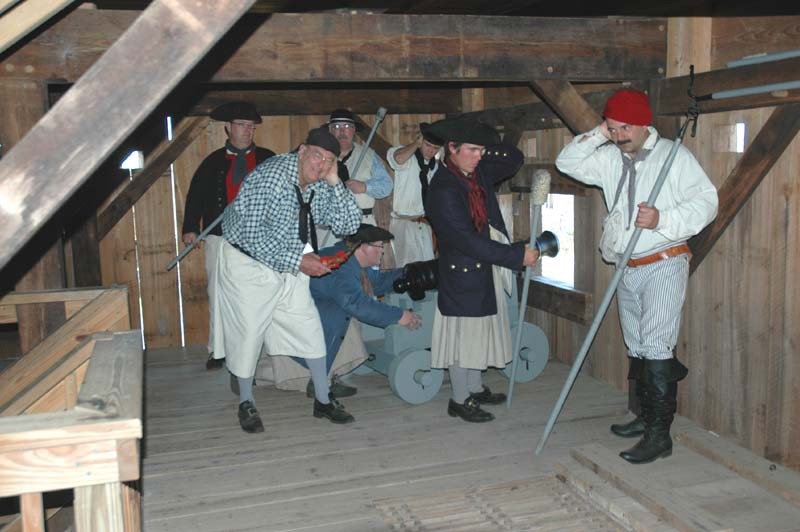 Adam aiming the gun while Mike prepares the linstock...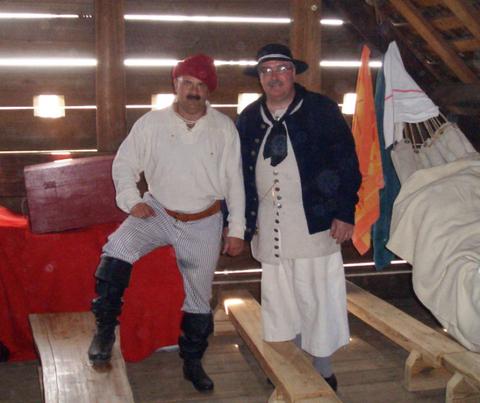 Toby and Fritz, two of our newest members. In fact, this was their first event with us.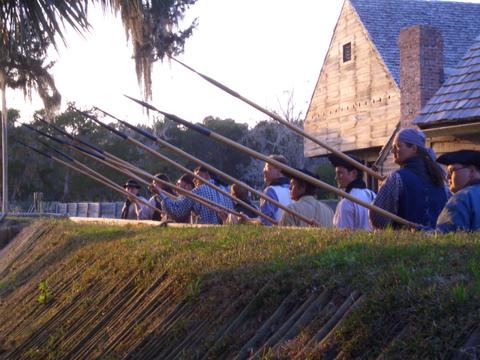 Starboard watch of SOTS 2006 performing pike drill along the wall. Adam is in the far right, David third from right, and Calen to the left of him. My eyes are too bad to decipher everyone else.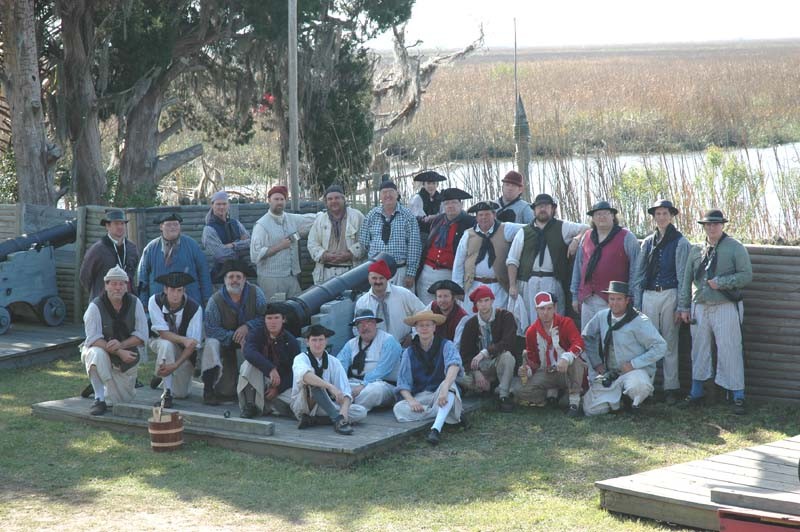 Participants of the 2006 School of the Sailor at Ft. King George